Welcome to the
Junk music corner
Check out our music and be with us!
Check out our music and life style. We want to spread the world about a new way of playing music. Junk music is the music played with recycling, the message is musical, ecological and social. Are you with us? If yes click like on this video!
Napule Simme Nuje
Ft. James Senese
Realizzato da Mediaintegrati, gli studenti della Scuola di Nuove Tecnologie dell'Arte dell'Accademia di Belle Arti di Napoli.
Ospiti: James Senese, Cecilia Donadio, Cristina Donadio, Marzio Honorato, Germano Bellavia, le Mamme Vulcaniche, Gianni Simioli, i ragazzi del Laboratorio Permanente della 219 di Pomigliano d'Arco, i ragazzi di Vivi Basket, Kayak Napoli e tantissimi cittadini che hanno voluto partecipare.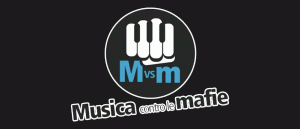 Capone scrive per Libera in Musica Contro Le Mafie
Il M.E.I., Mk Records e Rubbettino Editore,
in occasione delle celebrazioni in onore di Giovanni Falcone e Paolo Borsellino,
presentano:…

16 Oct 2015 - ore 21:30
Via Bonavolonta', Cardito, NA 80024 The Grit Pub
24 Oct 2015 - ore 21:00
Piazza Municipio Napoli io sono come te accoglimi
31 Oct 2015 - ore
Sala Mustilli- Sant'Agata deo Goti (BN) Drumbeat world Percussion Meeting